Ecuator stamps
Ecuador is a country in South America, bordered by the Pacific Ocean and surrounded by Colombia and Peru.
Formerly Spanish territory, the Republic of Ecuador has issued its own stamps since 1865.
The Galapagos Islands off the west belong to it. A series of stamps on the Galapagos Islands fauna was issued in 1992.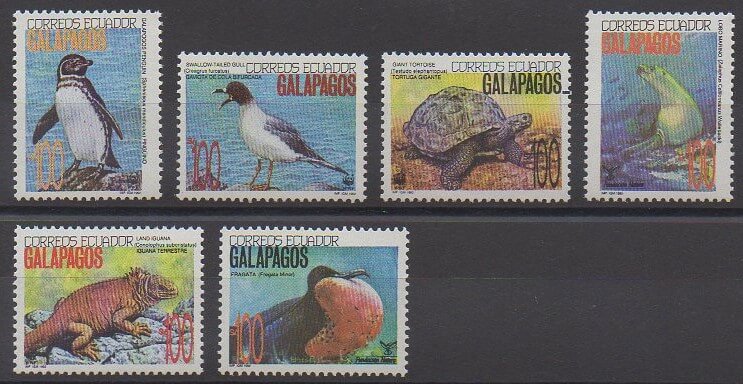 In addition, the Galapagos Islands were the subject of an emission in their name in 1957. This series is classified with the normal emissions of Ecuador (n ° 616 to 618).
The first souvenir sheet was issued in 1952 on the occasion of President Plaza's visit to the United States.