Tonga is a group of islands in Oceania, divided into three archipelagos located in eastern Fiji, south of Wallis and Futuna and southwest of Samoa.
This territory became a British protectorate at the end of the XIXth century and the first stamps were used from 1886 with a series of King George I.
The Tonga Islands have been independent since June 1970 but are still members of the Commonwealth.
Stamp issues from Tonga have the distinction of being original or fanciful. Thus, for example, we can note in the 1970s, the emission of self-adhesive series with various forms :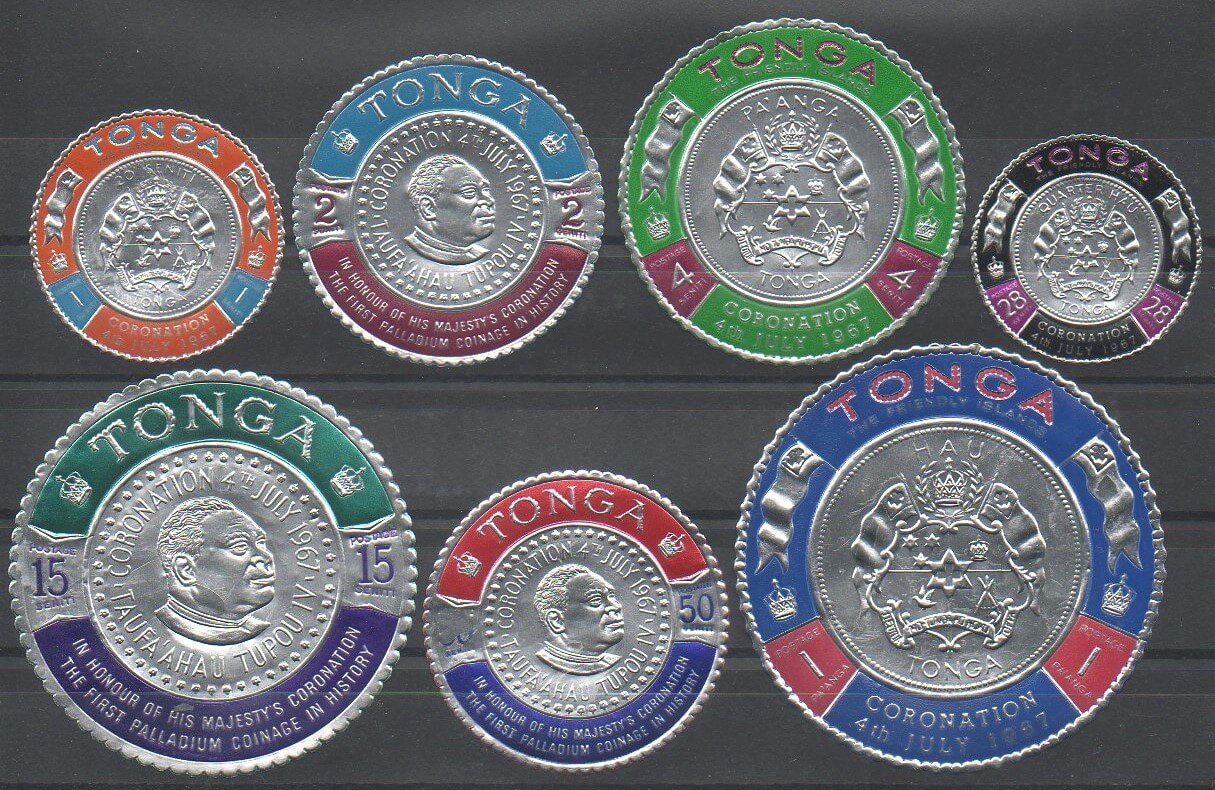 The first block-sheet was issued in 1981 on the occasion of the 200th anniversary of the discovery of Vava'u Island by Francisco Maurelle.
The island of Niuafo'ou, located more than 500km from the main island of Tonga (Tongatapu), has had an independent postal administration since 1983 and has had its own stamp issues since that date.