Mayotte is the southeastern part of the Comoros archipelago in the Indian Ocean, between Mozambique and Madagascar. Mayotte was a French colony as early as 1843 and specific stamps were issued between 1892 and 1912. Then attached to Madagascar, Mayotte used the stamps of Madagascar from 1912 to 1950.
From 1950 to 1975, it used the stamps of the Comoros archipelago, then a French dependency. Unlike the other islands of the archipelago, Mayotte, following a referendum, refused its independence and therefore remained attached to France as a territorial collectivity. She thus used the French stamps until the end of 1996.
From 1997, special stamps are issued again for Mayotte. The first series is a current set of stamps of Marianne de Briat overloaded "MAYOTTE".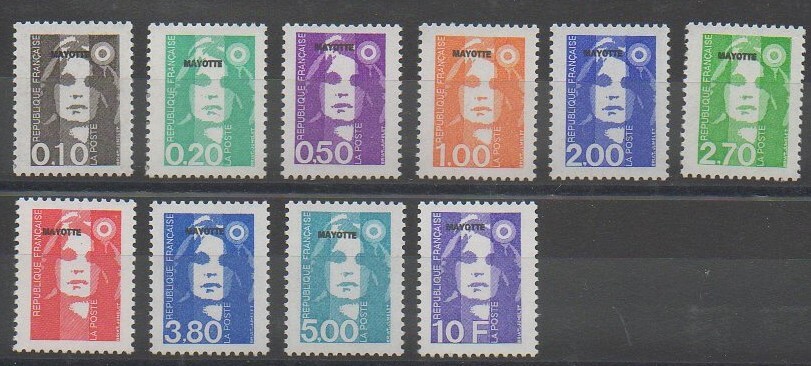 The first souvenir sheet, issued in 1999, is devoted to the exhibition Philexfrance de Paris.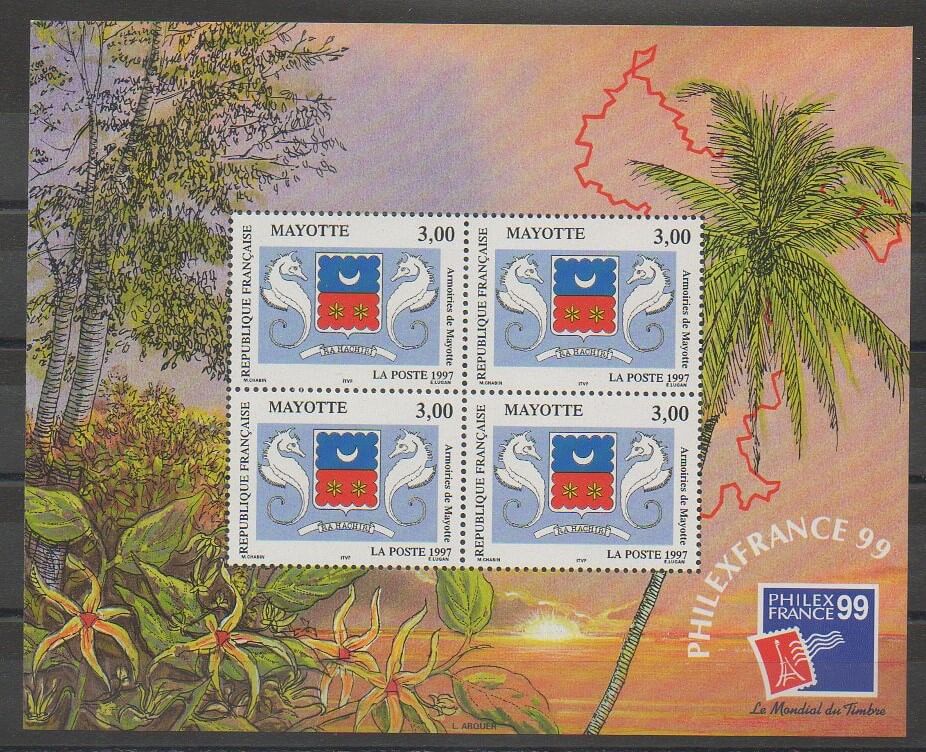 From May 2012, Mayotte again used the French stamps (Overseas department and region).