Gibraltar is a peninsula in southern Spain, at the eastern end of the strait bearing its name. This very strategic strait links the Atlantic Ocean to the Mediterranean Sea.
The site is very famous for its rock which is represented on many stamps.
For example, you will find it on this series of 2007 (Nb 1226 to 1229)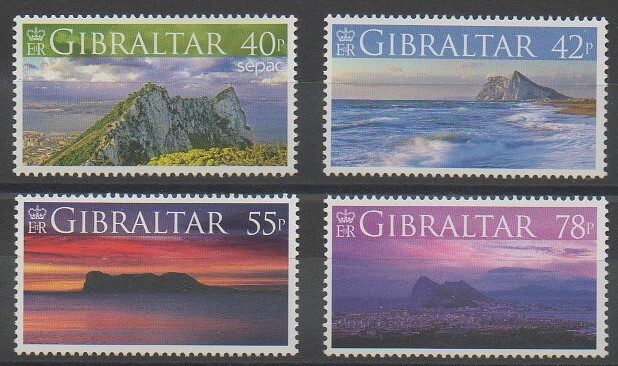 and also on this series of Europa stamps of 2012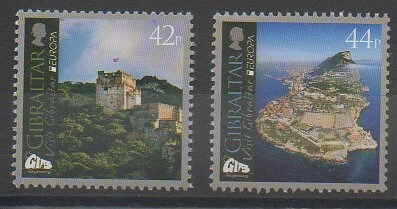 Long disputed between the Spaniards and the Arabs, Gibraltar was finally conquered by the English in 1704. Since 1886, stamps are issued as a British colony. Prior to that date, British stamps were used.
The first series of stamps of 1886 was stamps of Bermuda overloaded "Gibraltar". Then, and until today, specific stamps have been issued by this colony.
The first souvenir sheet issued in 1974 celebrates the centenary of the birth of Sir Winston Churchill.