Stamps of Ghana
Ghana is a c0ountry in West Africa bordered to the south by the Gulf of Guinea and surrounded by Côte d'Ivoire, Burkina Faso and Togo. It is a British dominion since 1957 and a Commonwealth member republic since 1960. Before 1957, this territory was the British colony of the Gold Coast and the stamps were issued in that name.
Ghana's first stamps, issued in 1957, are surcharged Gold Coast stamps.
The first series issued in 1957 (N ° 1 to 9) :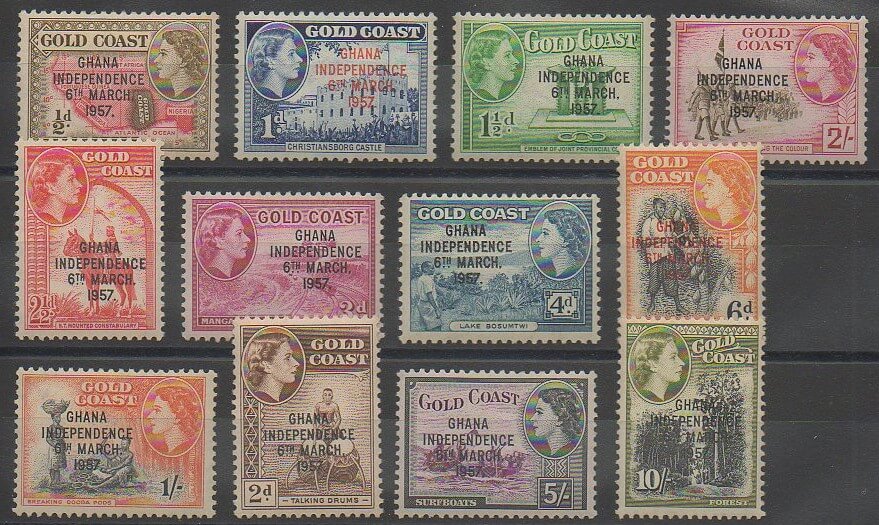 Subsequently, Ghana issued its own stamps.
Series issued in 1959 on the occasion of the second anniversary of independence (N ° 35 to 38) :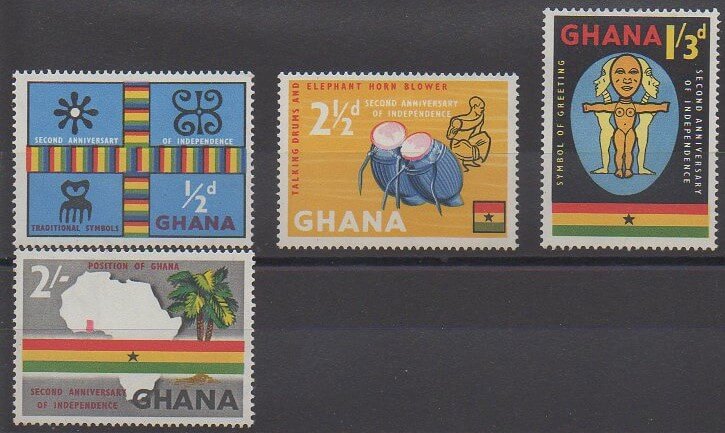 The first souvenir sheet was issued in 1959 on the occasion of the sesquicentennial of Abraham Lincoln.