Marshall is an archipelago of Oceania composed of many small islands and located east of the Carolinas and north of Kiribati.
During the German colonial period, German stamps, overloaded or not, were used. Between 1900 and 1916, a series of the imperial yacht was issued.
The first stamp of this series issued in 1900 (n ° 13) :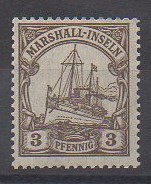 After the English occupation of 1914 (issue of overprinted English stamps), the Marshall Islands used Japanese stamps until 1944 and American stamps until independence in 1984.
From 1984, the Marshall Islands issued their own stamps.
The first series issued in 1984 represents maps of the islands that make up the archipelago :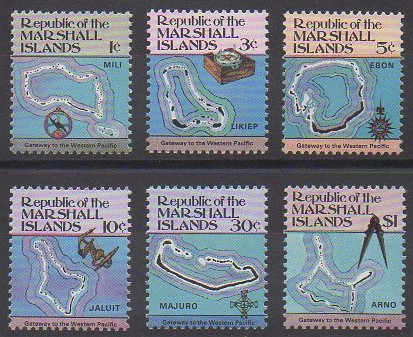 The first souvenir sheet was issued in 1984 at the Chicago Philatelic Exhibition.