Having been dispossessed of its territory by Bonaparte and then by Great Britain, the Order of Malta only has a head office established in a villa in Rome since 1834. In 1966 the Order of Malta decided to issue its own Stamps as an organization without national territory (such as UNESCO or the Council of Europe). However, these stamps had no official power of postage.
Only in 2005 (the Order of Malta issued stamps in euros) did Italian Post recognize the postage stamping power of these stamps (for mails deposited in the letter boxes of the Order in Rome ).
Given its origins, the Order of Malta issues numerous series on the religious world, especially in the field of painting.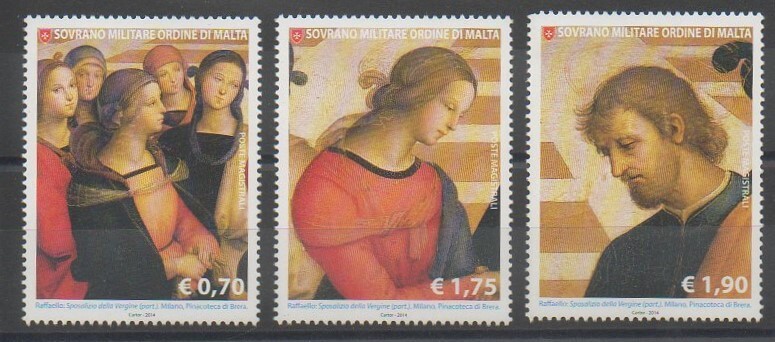 It should be noted that before 2005, the Order of Malta issued its stamps in Scudo (plural Scudi).