Discover all our Monaco stamps available for purchase directly online.
Stamps of Monaco : very popular with collectors

Monaco is a principality located in Western Europe, in the South of France. This city-state has been presided over by Prince Albert II since 2005.
The stamps of the Principality of Monaco are very appreciated by philatelic collectors. Complete your collection today with a wide variety of Monegasque stamps. Between 1860 and 1886, Monaco is a principality which is governed by the French administration. At this time, French stamps make their appearance (Cérés, Sage, Napoleon III type stamps). Subsequently, other stamps appeared, featuring portraits of princes of the Principality of Monaco.
Monegasque stamps: some historical notions

The Principality of Monaco opened its very first post office at the end of the 17th century. Once the French Revolution was over, Monaco was the scene of major upheavals and upheavals. The linear postal brand was created with the aim of determining the city of issue of the mail. It was only towards the end of the 19th century that French stamps were used with mail sent to the addressees. Today, stamps belonging to the Principality of Monaco are very popular with all philatelists and are particularly sought-after.
Monaco is a European territory on the Mediterranean coast, landlocked in the French department of Alpes-Maritimes.
Monaco has been a principality under the sovereignty of the Grimaldi family since the 10th century.
Between 1851 and 1860, stamps of Sardinia were used, Monaco being then under the protectorate of Sardinia.
Monaco regained its independence in February 1861 but used French stamps until 1885.
From this date, the Principality of Monaco issued its own stamps with first a set of Prince Charles III and then another set of Prince Albert I.
A speciality of Monaco is the issue of beautiful thematic series.
Thus, in 1955, a series of 10 stamps was dedicated to the fiftieth anniversary of the death of the novelist Jules Verne.
Thereafter, many other thematic series were issued with various themes.
Nowadays, there are many favourite themes, such as
the automobile as with this beautiful series of the year 1961 (N° 557/276)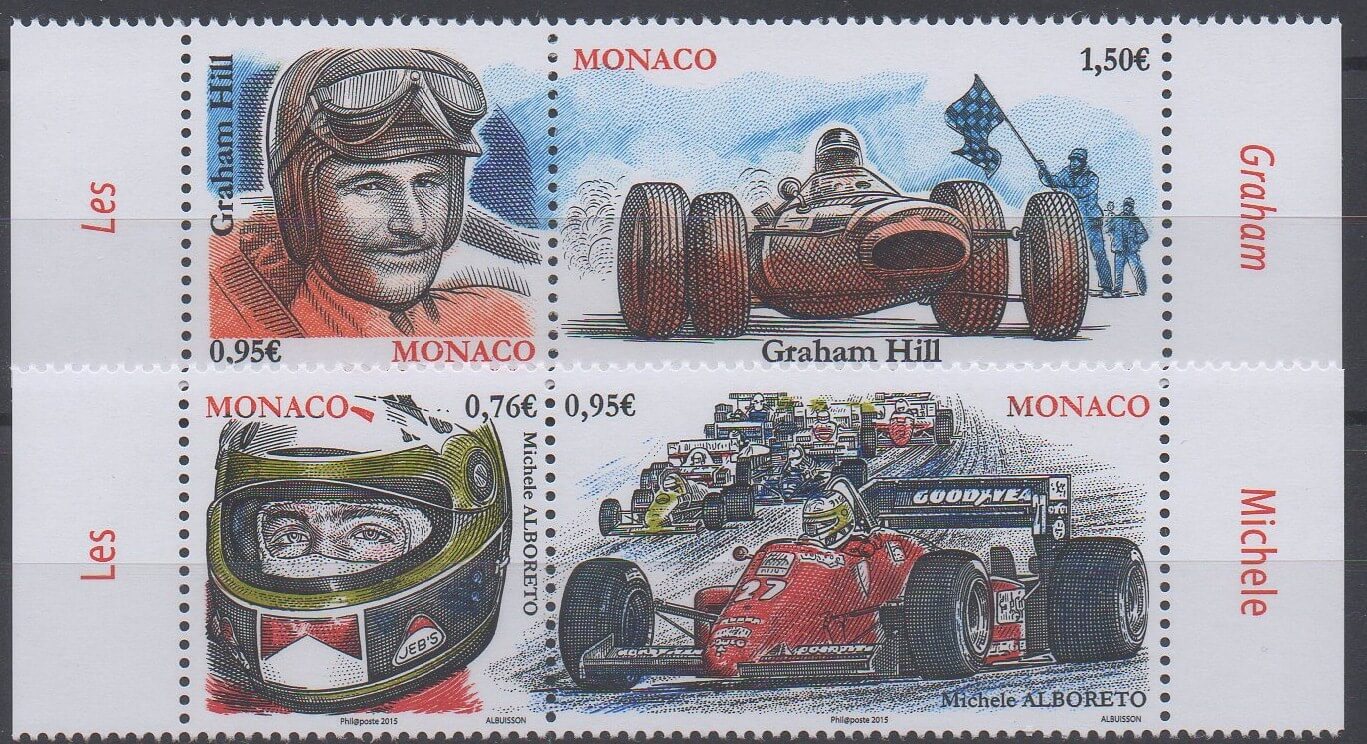 the circus (international festival every year)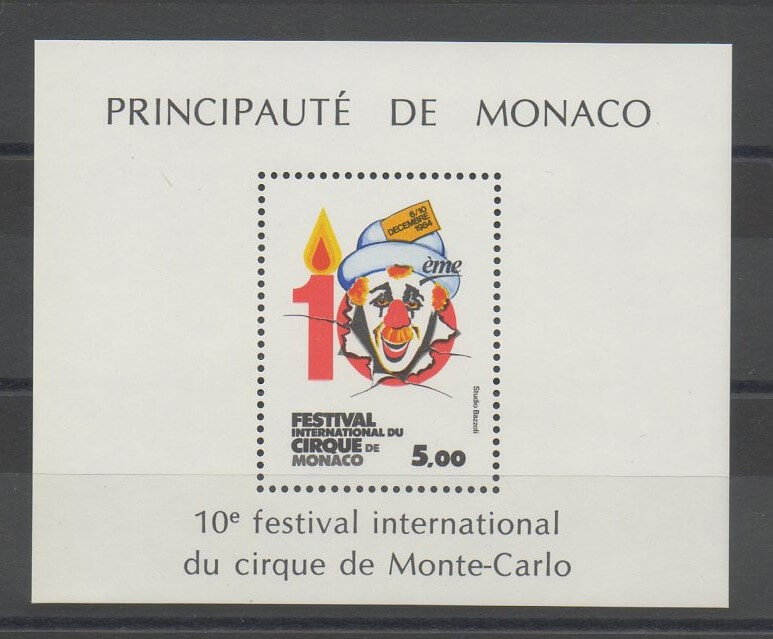 cinema (notably Grace Kelly's films)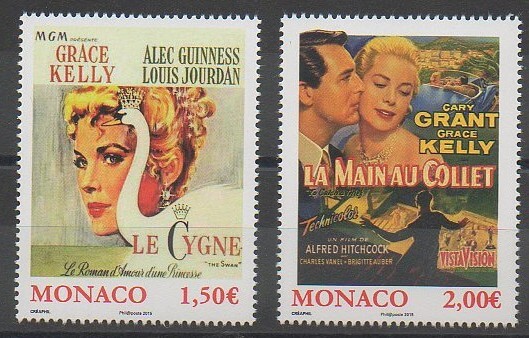 Some of the world's most sought-after stamps

The stamps of Monaco are among the most sought-after stamps in the world. Mint and cancelled, old and very recent ... you are spoilt for choice to complete your collection and make it even more valuable. Some stamps have a higher value than others, such as the Orphans series of 1919, overprinted in 1920 for Princess Charlotte's wedding (overprinted "March 20, 1920").
Monegasque culture is perfectly represented through the wide variety of stamps on offer. In particular, you will find stamps bearing the effigy of famous painters, of the International School located in Monaco, of the princely family or representing the oceanographer museum.
Stamps of Monaco available for sale

On Azur Philatélie, find thousands of stamps from the Principality of Monaco from all eras. By country or by theme, make your choice on your favorite stamp shop. We propose many Monegasque stamps for sale, on a slice of years going from 1900 to today. From particularly rare stamps to more modern and contemporary stamps... there really is something for everyone. From cancelled stamps to mint or hinged Monegasque stamps, from serrated or unserrated blocks: make your choice from this selection specially concocted for you. You will thus be able to complete your stamp collection to become a seasoned philatelist and a fine connoisseur of Monaco's postal history.
A wide variety of Monegasque stamps

On our site, you will find a large selection of stamps belonging directly to the Principality of Monaco. In different themes, make your choice between several selections: airmail, preobliterated, telephone, prestige stamps, royal family... and much more. Also take advantage of the certainty of authenticity of our stamps, sold with our guarantee. This way, you are sure to opt for authentic and high quality stamps.