Micronesia is a group of four island groups from Oceania, east of the Philippines and west of the Marshall Islands.
These Federated States of Micronesia were called the Carolinas before 1980.
Micronesia has had postal independence since 1984 and has since issued its own stamps to replace US stamps.
The first series issued in 1984 is a series of famous people, landscapes and typical objects.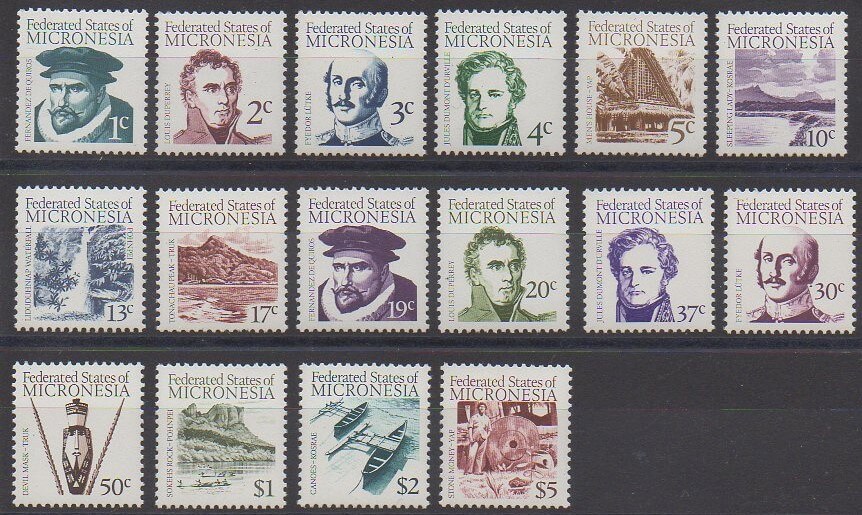 The inauguration of the independent postal service in 1984 was the subject of a series of four stamps representing the four island groups of Micronesia.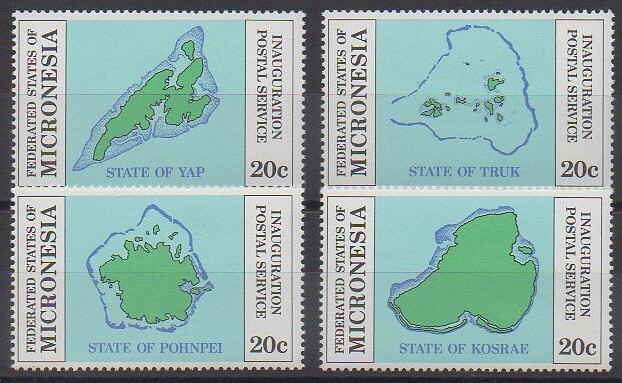 The first souvenir sheet was issued in 1986 on the occasion of the international philatelic exhibition in Chicago.